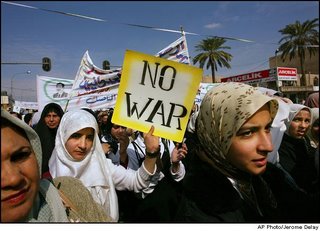 The question is not did U.S. Marines kill innocent Iraqi children, but it is how many more innocent civilians are being killed?
What right, policy, or justification does America have in this incident in Iraq. I see none. This was a
War of Choice
which from the beginning barely a majority of U.S. citizens were opposed too.
U.S. Rep. Colonel Jack Murtha said U.S. Marines Kill Iraqi Civilians "in Cold Blood" .

Under the leadership of Mr. G.W. Bush, Secretary Rumsfeld and General Casey this
War of Choice
continues to produce results of failure and incompetence. A CEO for any company would have been FIRED long ago for such a record.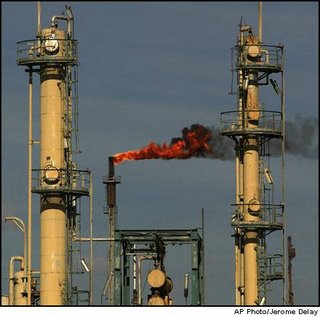 More to come....
ABC Report:
http://abcnews.go.com/Nightline/story?id=2006497&page=1
Time Report:
http://www.time.com/time/archive/preview/0,10987,1196435,00.html
Related Report 2005/ CNN:
http://edition.cnn.com/TRANSCRIPTS/0511/20/sun.03.html
Continued Violence in Iraq/Washington Times Report:
http://ap.washingtontimes.com/dynamic/stories/I/IRAQ?SITE=DCTMS&SECTION=HOME